Adobe Systems, Inc.
Adobe is changing the world through digital experiences. Our creative, marketing and document solutions empower everyone — from emerging artists to global brands — to bring digital creations to life and deliver them to the right person at the right moment for the best results.


Business Visualization Group
Business Visualization Research Group is a research nucleus in Chulalongkorn Business School for faculty members and students.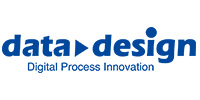 Epic Games
Founded in 1991, Epic Games is the creator of the Unreal, Gears of War and Infinity Blade series of games. Today Epic is building Paragon, Fortnite, SPYJiNX, BattleBreakers, RoboRecall and the new Unreal Tournament. Epic's Unreal Engine technology brings high-fidelity, interactive experiences to PC, console, mobile, VR and the Web. Unreal Engine is freely available at unrealengine.com. For more information on the studio, visit epicgames.com and check out @EpicGames.

FORUM8, Real-Time 3D VR Expert
FORUM8 offers solutions for many applications via 3D VR Simulation & Modeling software UC-win/Road.

FoxRenderfarm
Shenzhen Rayvision Technology Co., Ltd is a global technology company specialized cloud computering services for rendering in the entertainment industry. Pioneering the world's premier self-service cloud renderfarm, Renderbus and FoxRenderfarm are the leading commercial renderfarms in the world with hundreds of thousands of users worldwide.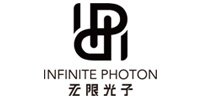 Infinite Photon Films Co., Ltd
Infinite Photon Co., Ltd. is a visual effects studio commited to creativity and technology for feature films and TV episodes. We ensure same high standard services in both creative and technical aspects for your project regardless the budget. We can also support your pre-production and animation content production. The company is tailored for high quality VFX production including previz, on-set VFX supervision, and production management, etc.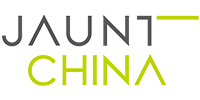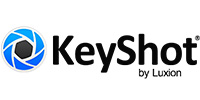 Luxion Inc - KeyShot® 3D Rendering
Luxion Inc. specializes in advancing state of the art technology for computer based lighting simulations. They are a leading developer of advanced 3D rednering, animation and lighting technology with expert knowledge in areas related to daylighting, light scattering by materials, light transport algorithms such as photon mapping, and realtime rendering technology.

KeyShot® is real-time 3D rendering and animation software for both PC and Mac. 100% CPU based and built on Luxion's real-time raytracing and global illumination technology, KeyShot breaks down the complexity of creating photographic images, animations and interactive visuals from 3D models, simplifying the media creation process for 3D professionals, with fast interactive rendering and support for more 3D file formats than any rendering solution.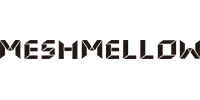 MESHMELLOW
Meshmellow is a graphics communication platform.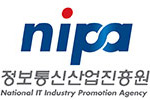 National IT Industry Promotion Agency (NIPA)
NIPA devotes itself to reinforcing the competitiveness of the ICT Industry and contributes to the economic growth through the effective support and laying the groundwork for the industrial technology promotion.

Oriental DreamWorks
Oriental DreamWorks is a joint venture backed by China Capital Partners, Shanghai Media Group, Shanghai Alliance Investment Limited and Hollywood's DreamWorks Animation SKG which aim to create world class family entertainment content and experiences for Chinese and global consumers around the world. It's focused on Film Production, Ancillary Business and Copyright operations. Oriental DreamWorks co-produced the first American-Chinese animated co-production Kung Fu Panda 3, which attained over USD$500M Worldwide Box Office and was one of the most successful animated films ever released in China.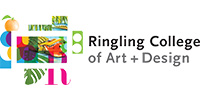 Ringling College of Art and Design
For over 85 years, Ringling College of Art and Design has cultivated the creative spirit in students from around the globe. Our rigorous curriculum employs the studio model of teaching and immediately engages students through a comprehensive, first-year program that is both specific to the major of study and focused on the liberal arts. The Ringling College teaching model ultimately shapes students into highly employable and globally aware artists and designers.

Ritsumeikan University
Located at the heart of Kyoto, College of Image Arts and Sciences, Ritsumeikan University is an educational institution, helping students aim for understanding how to produce a variety of media including film, video programme, mobile media, computer graphics and digital interactive entertainment. Having the strength of academic-industry collaborations, many of our faculty members are from media-related industries. As such, we can introduce a variety of line ups in media related products which has been developed thusfar. We are also at your service in international collaborations in development Kyoto or Japan themed film projects.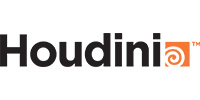 SideFX HOUDINI Software
SideFX is the developer of the award-winning 3D software HOUDINI - which is used by leading film, TV, advertising, VR, and video game studios for 3D modeling, animation, visual effects, character FX, lighting, rendering and game tools.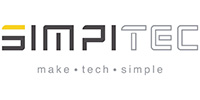 SIMPITEC - Make Tech Simple
Our company provide design, engineering, software & graphics development and system integration services to leading companies, specializing in retail establishments, events and exhibitions, museums and learning centers.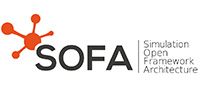 SOFA Framework
SOFA is an open-source framework primarily targeted at real-time simulation, with an emphasis on medical simulation.
The SOFA consortium is a non-profit organization aiming at gathering partners willing to collaborate and share the costs associated with the maintenance, coordination of the developments and animation of the open-source community. The consortium also works at standardizing and making SOFA always more stable.

THAMMASAT UNIVERSITY + DIGIPEN
DD-CDT are the first joint effort to develop academic programs by the leading Thai Digital content industry, represented by the Digital Innovation Design and Technology Center (DIDTC), Thammasat University and DigiPen Institute of Technology, USA.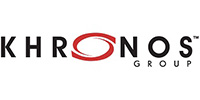 The Khronos Group
Khronos Group was founded in 2000 to provide a structure for key industry players to cooperate in the creation of open standards that deliver on the promise of cross-platform technology. Today, Khronos is a not for profit, member-funded consortium that creates royalty-free open standards for graphics, parallel computing, vision processing, and dynamic media on a wide variety of platforms, from the desktop to embedded and safety critical devices. Khronos APIs are key technologies in their respective markets, such as Vulkan and OpenGL in graphics and gaming, WebGL in 3D web graphics, and OpenVX and OpenCL in embedded vision and compute.

Tsinghua - Tencent Joint Lab
Tsinghua University - Tencent Joint Laboratory was founded in Beijing in December 2010. Tencent's different business segments, such as AI Lab, WeChat, QQ, Map, Video Game, AD and so on, conduct in-depth co-operation with many departments of Tsinghua University on research collabroation, academic exchange and talent cultivation. This cooperation focuses on the areas of AI, social network, mass data, network security, internet interdisciplinary innovative technology, and so on, and contributes a lot to the business development of Tencent and discipline construction of Tsinghua University.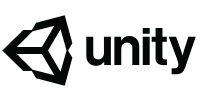 UNITY TECHNOLOGIES
Unity Technologies is the creator of a flexible and high-performance end-to-end development platform used to create rich interactive 2D, 3D, VR and AR experiences. Unity's powerful graphics engine and full-featured editor serve as the foundation to develop beautiful games or apps and easily bring them to multiple platforms from mobile devices to VR headsets, consoles and more. Unity also offers solutions and services for creating games, boosting productivity, and connecting with audiences including Unity Ads, Unity Analytics, Unity Asset Store, Unity Cloud Build, Unity Connect and Unity Certification. For more information, visit: http://unity3d.com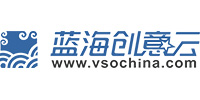 VSOCHINA
VSOCLOUD is designed and developed by LandHigh Tech, and it is a brand new business incubator for the combined mode of internet technology, production of culture creation, and financial investment. This collaborative creation platform is supported by the leading media experience of Communication University of China, and "Tianhe" series super computer . We are devoted to incubate excellent cultural creation projects, makes young entrepreneurs' dream come true.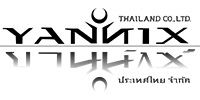 Yannix (Thailand) Co., Ltd.
Yannix is a world leader in visual effect preparation and has been for over 2 decades. Our primary service include camera and object motion tracking, rotoanimation (matchmoving) and rotoscoping.
Click here to view our full list of Exhibitors & Sponsors.