The award winners' films will be screened at the Electronic Theater session, seats are limited for each screening and it is recommended to purchase them online.
Screening Date and Time
28 November 2017, Tuesday: 05:00pm - 07:00pm
29 November 2017, Wednesday: 01:00pm - 03:00pm
29 November 2017, Wednesday: 06:15pm - 08:15pm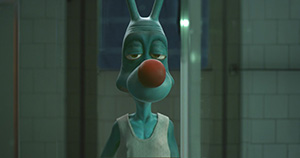 BEST IN SHOW
AFTERWORK (Ecuador)
Directed by Luis Uson, Uson Studio/Matte CG and Andrés Aguilar, Matte CG, produced by Andrés Aguilar, Matte CG
We are all condemned to work and repeat, again and again the same empty routines. But can we reach that carrot that is dangled before us or will we be forever occupied by eternally chasing for something we do not need? Groompy, a funny cartoon character, is about to find out.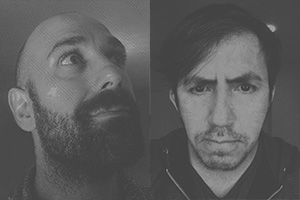 Winners' Biography and Supporting Quote
Luis Uson and Andrés Aguilar, Director
AFTERWORK (Ecuador)
Andrés (pictured right) has been in the animation and comics industry in Ecuador since he was 16 years old, first as a cultural manager creating groups for the promotion of animation and then as a professional. He studied Visual Communication in Quito, but found his true passion in computer graphics and all aspects of 3D animation. Since 2008, he is part of Matte CG, one of the leading studios in the country, where he has produced and directed more than 400 advertising animation projects. He is currently involved in several projects such as the organization of the Guild of animators of Ecuador, Aftertoons (a feature film project based on his short film AFTERWORK) and the production of the third short film by Matte.
Passionate about cinema and comics since childhood, Luis Uson (pictured left) has developed his career in the world of computer animation and VFX. In addition to his award-winning short films, The Joker´s Club and AFTERWORK, dark and unique approaches in the world of animation, he worked on advertising campaigns for major brands in Ecuador with Matte CG and in films such as Tad Jones 2 (Lightbox Entertainment) one of highest grossing films in the history of Spain and, more recently Justice League (Warner Bros). He is currently working on two new personal projects; both feature films, always based on his obsessions with cartoons, society and what they can represent.
Andrés Aguilar said,
With AFTERWORK, we wanted to do a short film about work in our modern society, its meaningless routines and how life can lose its meaning if we concentrate solely on it. This is represented through the innocent depiction of a cartoon rabbit that suffers in this reality. Being nominated at SIGGRAPH Asia and receiving the Best of Show award has filled us with joy, since we understand how important it is to be here with so many professionals at the highest level. For our team from Ecuador, Spain and Peru, it is a great honor and we could not pass up the opportunity to go around the world and be part of this chapter of SIGGRAPH Asia.
---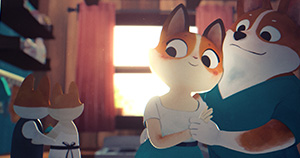 JURY AWARD
Here's the Plan (Chile)
Directed by Fernanda Frick, produced by Fernanda Frick, Maria José Barros
A married cat-dog couple dream of opening their own cupcake bakery. One day their oven breaks and they have to postpone their dream in order to earn money and replace it. Somewhere down the line, they drift apart from their dream and from each other.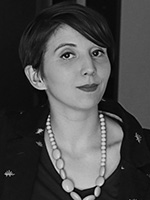 Winners' Biography and Supporting Quote
Fernanda Frick, Director
Here's the Plan (Chile)
Fernanda is an animation director, illustrator and comic artist from Chile. She started out as a self-taught animator and later graduated from Animation Mentor. Since 2006, she's worked as a freelance artist for series, ads and videogames. She also currently teaches in several local animation colleges. In 2016, she directed Here's the Plan, her 4th short film, which was made with a talented team of professionals. It has been selected in several festivals around the world.
I made Here's the Plan to show a positive and realistic depiction of a long-term couple that acted as a team instead of rivals. I also wanted to break from the usual sexist gender stereotypes that are associated with that, and tell a story about ambition and dreams that both genders can identify with. I'm very happy and honoured to win the Jury award at SIGGRAPH Asia, it shows that we have succeeded in making something at an international level, with very limited resources. I'd like to thank my team, Carlos Ahumada (CG Supervisor), Rosario Laso (Lead Lighter) as well as Francisco Anabalon, Diego Oliva, Maikoe Alaniz and Maria Venegas-Spadafora (Animators), who were able to create magic with very little.
---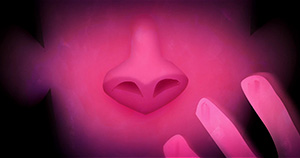 JURY AWARD
(OO) (South Korea)
Directed and produced by OH Seo-ro, Chungkang College of Cultural Industries
The animation depicts the messy results inside a nose when you get rhinitis and allergies.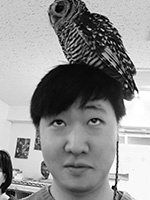 Winners' Biography and Supporting Quote
OH Seo-ro, Director
(OO) (South Korea)
Seo-ro graduated from an intensive course in animation at Chungkang College of Cultural Industries. His animation, Artist-110 (2013), received the Future City Yokohama Prize at the Short Film Festival & Asia. Another film, Afternoon Class (2015), received the Lotte Reiniger Promotion Award for Animated Film from the Stuttgart International Festival of Animated Film and was screened at numerous festivals.
I wanted people to empathise with those who suffer from rhinitis and allergies by depicting it in a straightforward but not uncomfortable way. I can't believe that I received this great award at SIGGRAPH Asia. At the same time, I'm thrilled that my film and its style attracted juries visually. I dedicate this award to the people having rhinitis.
---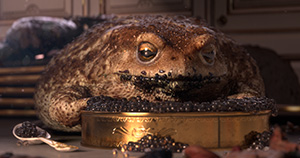 BEST STUDENT FILM
Garden Party (France)
Directed by Florian Babikian, Vincent Bayoux, Victor Caire, Théophile Dufresne, Gabriel Grapperon and Lucas Navarro, produced by MOPA
In a deserted rich house, a couple of amphibians explore their surroundings and follow their primal instincts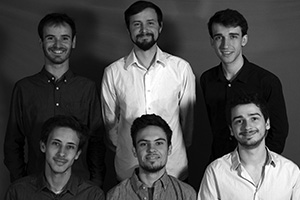 Winners' Biography and Supporting Quote
Florian Babikian, Vincent Bayoux, Victor Caire, Théophile Dufresne, Gabriel Grapperon and Lucas Navarro, Directors
Garden Party (France)
Passionate filmmakers and wildlife enthusiasts, these six students at MOPA found a way to learn how to create good stories and captivating images. Upon becoming friends, they developed a great alchemy and never stopped working together. Their graduation film, Garden Party, allowed them to make a seamless transition from their student years to having a professional career. They have now created a collective of directors known as ILLOGIC, directing short films and TV commercials for WIZZ Design.
Gabriel Grapperon said,
We like documentaries and decided to focus on a short with animals. Amphibians are fascinating. We also wanted to have a second layer, which was darker and about humans. We took inspiration from thrillers. SIGGRAPH Asia is well known to feature state-of-the-art of animation and technologies. Winning the Best Student Award means a lot to us!