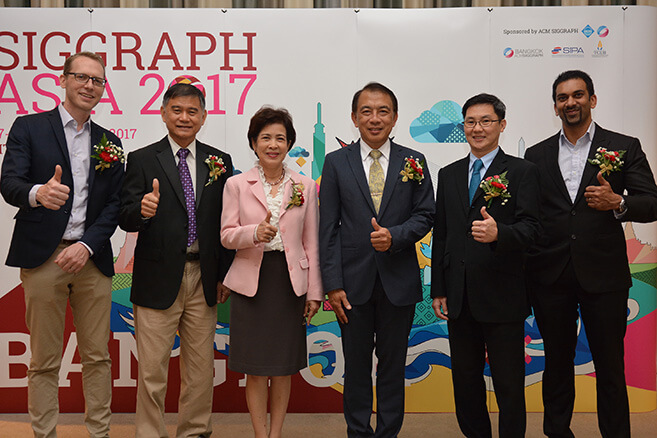 The 10th ACM SIGGRAPH Conference and Exhibition on Computer Graphics and Interactive Techniques in Asia will take place in Bangkok, Thailand at The Bangkok International Trade & Exhibition Centre (BITEC). The annual event, which rotates around the Asian region, attracts the most respected technical and creative people from all over the world who are excited by research, science, art, animation, gaming, interactivity, education and emerging technologies.
Computer graphics has constantly been at the forefront of technology development, making significant impacts across the industry by changing the way we think, work, and live. SIGGRAPH Asia will continue its tradition to be the premier platform for the advancement of graphics, animation, art, and technology. Apart from maintaining its strong standing amongst the academic research community, SIGGRAPH Asia 2017 will also strengthen its foothold within related commercial industries. With the strong support from the ACM SIGGAPH Bangkok Chapter, and the local government, we are looking forward to a bigger and better SIGGRAPH Asia in 2017.
More details on the Conference Programs will be available soon. Stay tuned for more updates!
Quick recap of what happened at SIGGRAPH Asia 2016 in Macao: